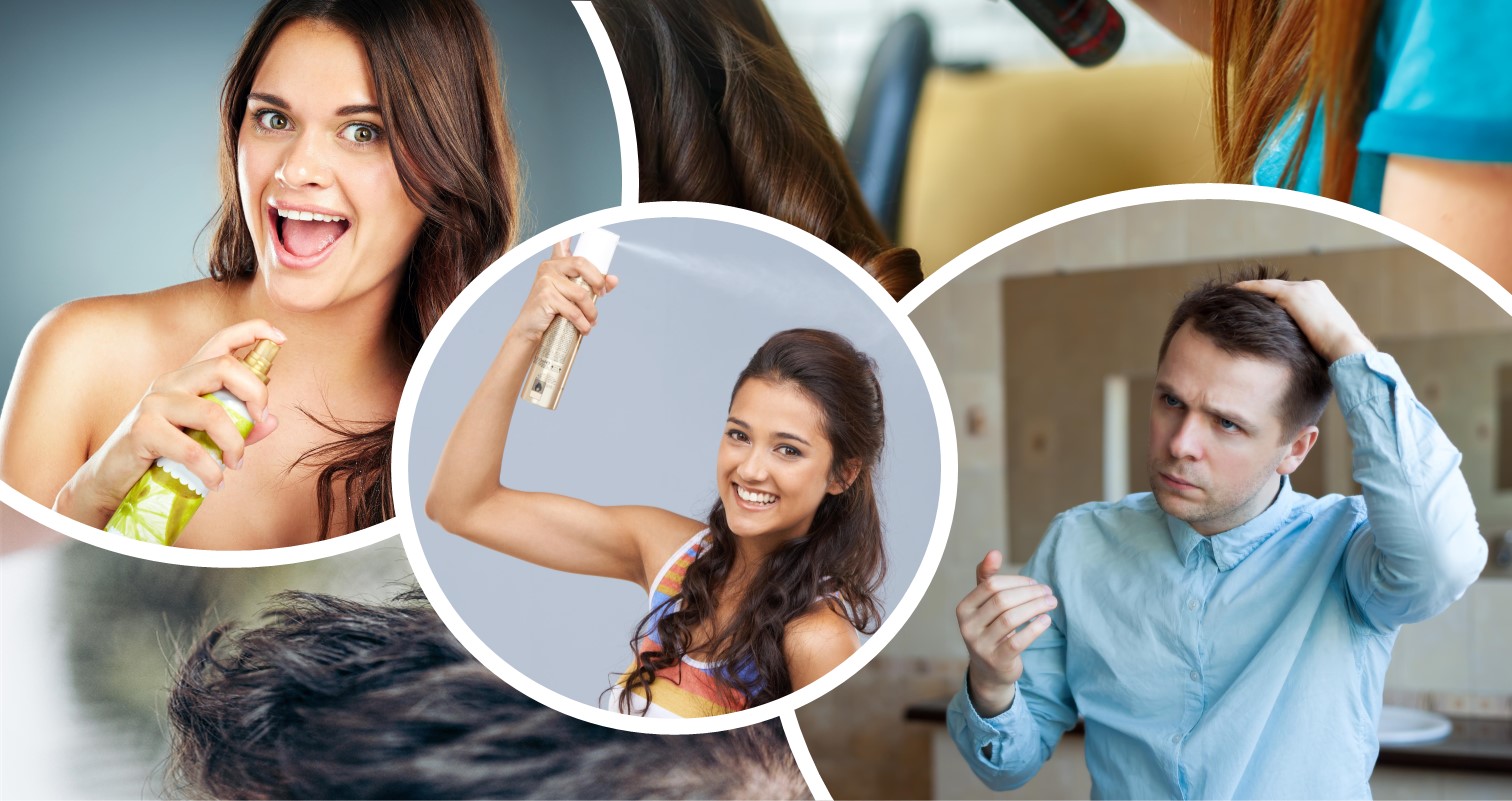 Hair fixers: characteristics and recommendations
Hair fixers are incredibly useful to shape and fix your desired hairstyle. They are available in different formats, such as mousses, gels, creams and sprays, and each have different applications.
Hair fixer applications per format:
Hair mousses offer a soft stiffening and have a natural finish.
Gels offer stronger stiffening and have a glossier finish.
Hairstyling creams offer an intermediate stiffening and have a natural finish. They are ideal to untangle and shape hair.
Hair sprays offer a soft stiffening and have an opaquer finish.
It is important to choose the right format for the desired hair type and style and use it with moderation to avoid damaging the hair. It is also advisable to use alcohol-free products that are formulated with natural ingredients in order to minimize the risk of damaging the hair and scalp.
In general, hair fixers are based on polymers, which are chemical substances that can create a three-dimensional network or structure that keeps the hair in place.
PVP (polyvinylpyrrolidone) is a highly used polymer in the manufacture of hair fixers due to its low cost and great stiffening power. However, it also has a few disadvantages. For example, it can dry the hair and scalp if used in excess, and can leave residues that are hard to remove. Additionally, some people may be sensitive or allergic to PVP.
On the other hand, there are more modern polymers on the market that have gained popularity in the last few years due to their benefits for the hair. They offer a strong and long-lasting stiffening action without drying the hair or leaving residues. Moreover, they can be biodegradable and contain no hazardous ingredients for the hair or scalp.
At Mathiesen we have innovative and safe solutions for an adequate hair fixing effect, suitable for different formats of hair fixing products.