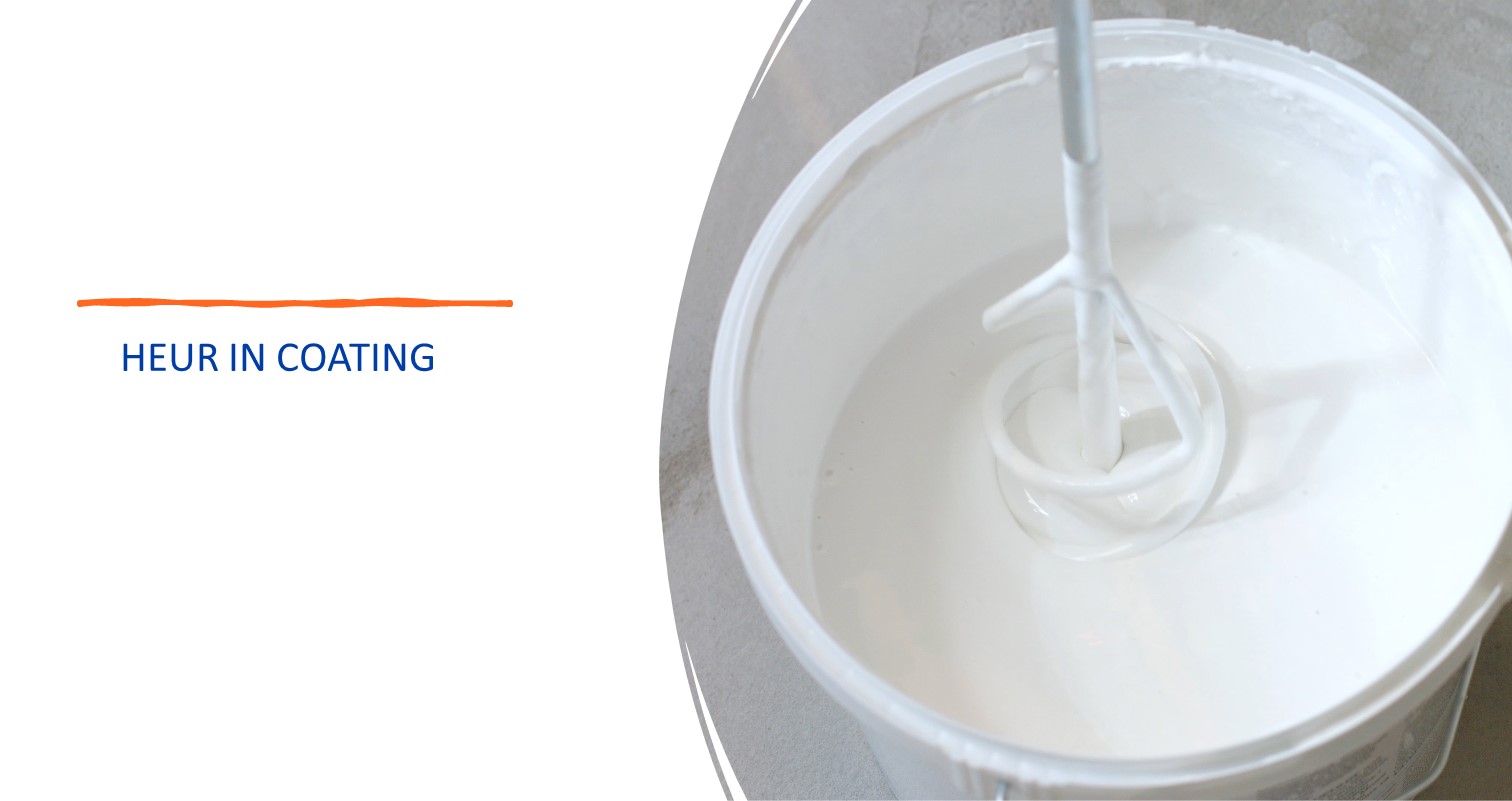 HEUR rheological additives and their use in water-based paints
HEUR rheological additives are non-ionic hydrophobically modified ethoxylate urethane compounds (hence their name), and in this post we want to analyze their use as rheological agents in water-based paints.
The rheology of a paint can be understood as its capacity to flow and deform in the face of different external forces experienced across the different stages: storage, mixture and preparation, application with a handheld tool or a sprayer and dying. Almost all raw materials affect this characteristic, but rheological additives play a major part.
Among the rheological additives we can find cellulose ethers, which are analyzed in this link and now is the turn of HEUR additives.
Structure of the HEUR rheological modifiers
The structure of HEUR consists of two parts: a hydrophobic part and a hydrophilic part. This disposition enables interactions not only between the molecules of the thickener itself, but also with the binder and the pigments.
This generates a network-like structure that results in what is called associative thickening, offering major advantages in the way in which water-based paints formulated with this type of thickener behave.
Main advantages:
Less splash.
Better flow.
Excellent leveling.
pH independence.
Better resistance to water (when compared to ASE and HASE).
Less glossiness alterations.
Better resistance to washing and abrasion.
Better film forming.
Outstanding coverage.
Interactions with other additives within the formulation
For a correct stability in paints formulated with HEUR associative thickeners, it is recommended that you take into account certain aspects that influence the attained viscosity curve, such as:
The surfactant package can compete with the hydrophobic part of the thickener and the associations that aim to achieve the desired viscosity can be reduced.
Cosolvents and coalescents can also disrupt the associations for reasons related to solubility.
Lastly, the size of the emulsifier/binder/resin particle influences the density of the associations and the generation of viscosity.
You must keep in mind that if the quality of these other components is not consistent, the viscosity and rheological behavior will probably not be either.
Our HEUR rheological additives are available in a wide spectrum of viscosities (high, medium, low, Newtonian, etc.) and characteristics (solid content, VOCs, etc.) to satisfy the different needs in regard to formulations and properties of finished paints and their application.
The technical and sales teams of our Paint department can assist you by making specific recommendations to address different requirements for your formulations.
Learn about the wide range of raw materials that we offer for paints, both sourced locally and imported.
Contact us for any technical and/or commercial inquiry.