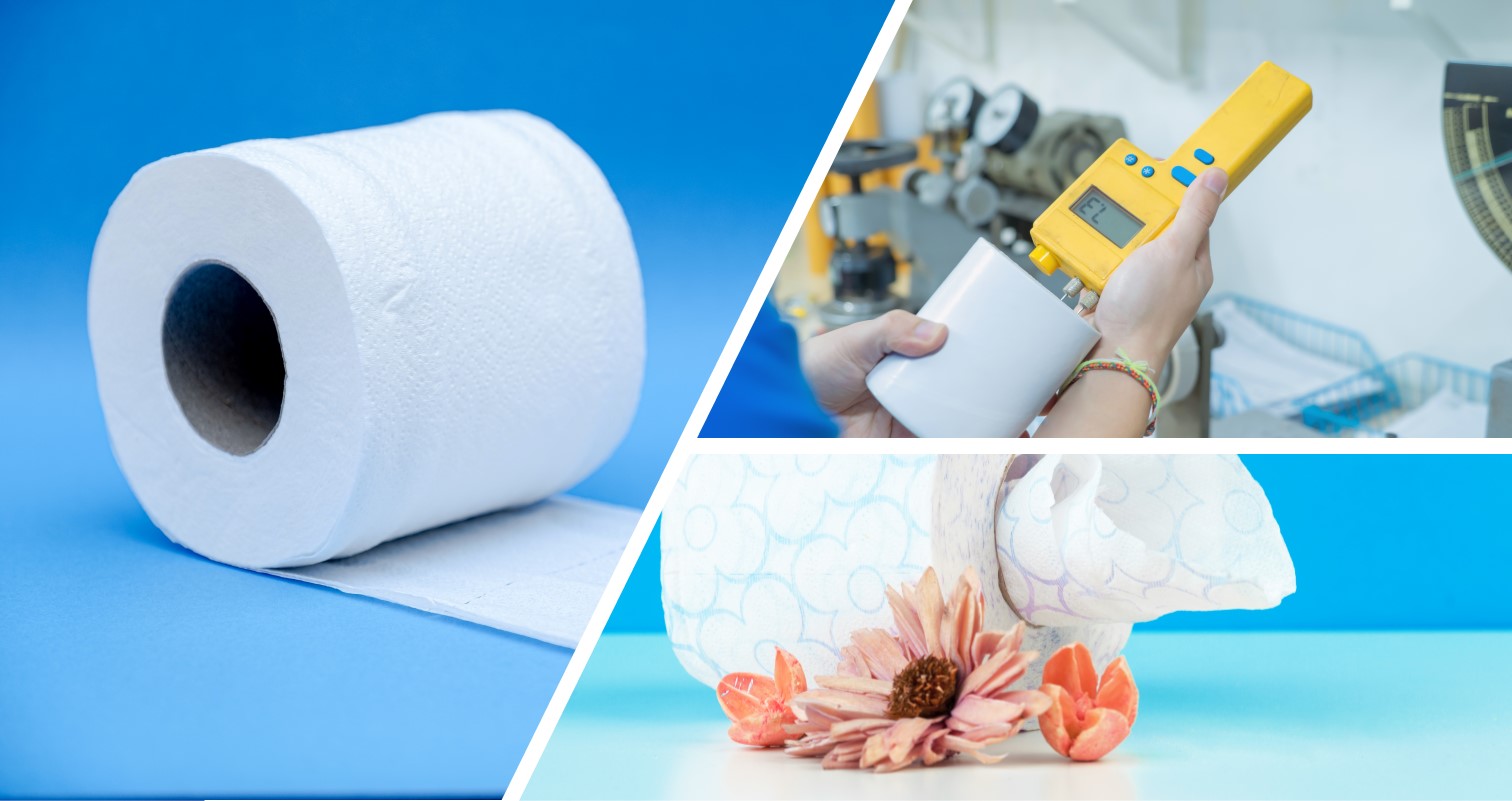 PCS 120: Innovative technology to improve dry resistance of tissue papers
One of the sectors that continues to grow is the paper industry, which includes tissue papers focused on home care.
The global toilet paper market was worth $26 billion in 2020 and, according to a report published by Allied Market Research, could reach $39.5 billion by 2028, with a compound annual growth rate (CAGR) of 5.2% over the forecast period. According to the report "Toilet Paper Market by Type, End Use, and Distribution Channel: Global Opportunity Analysis and Industry Forecast, 2021-2028," it expects incremental revenues of $13.4 billion between 2020 and 2028. (Tissue Online August 27, 2021).
This constant growth, together with the high costs of fiber (both virgin and recycled), has driven the search in the chemical world for solutions to give higher resistance indexes, reducing fiber consumption and energy expenditure attributable to refining without affecting the quality of the paper. It is here where Mathiesen's UN Paper and its production plant SERCOIN in Chile, are making developments to improve the properties of cationic starches through a zwitterionic modification and develop a product capable of reacting chemically forming Van Der Walls bridges without difficulty with any fiber. As a result, its application in the machine allows:
Reduce basic weight
Open refining
Increase productivity rates both in machine and conversion by obtaining better training
Improvement in effluent quality
Applied in high consistency (with previously established ranges by type of machine and fiber) allows a reactivity higher than 90% in relatively low doses, such as the 14-15 grams of toilet paper in a value of 4-6 Kg/Ton, and in 18-21 grams towels between 6-8 Kg/Ton, without the need of using any additional additive such as CMC or biorefining enzymes; without deposits in the system and resulting in quality papers at a lower grammage and higher productivity.
Historical cases in virgin and recycled fiber show productivity increases in the order of 7-10%, with a decrease in basis weights in 2-3% and a decrease in refining percentages in 40-50%.
Consequently, this has resulted in significant savings in production costs for our customers; this reflects the technical work that Mathiesen offers with its PCS line, in particular PCS 120, an innovation to improve the resistance to dryness of Tissue papers.
If you need more information, do not hesitate to contact us, one of our executives will respond as soon as possible.