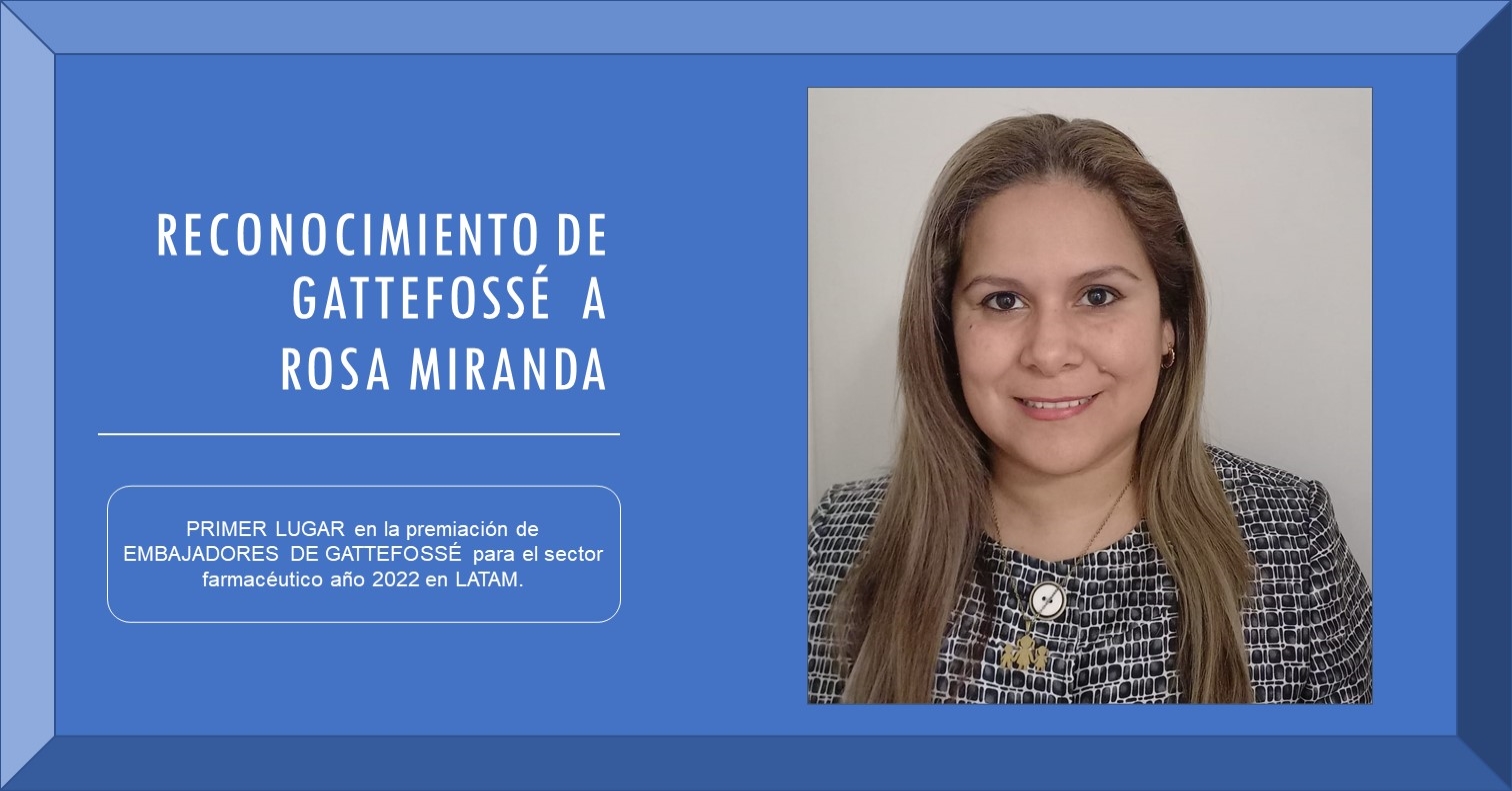 First place, Gattefossé Pharma Sector 2022 ambassador awards
We want to congratulate Rosa Miranda, our Pharmaceutical and Personal Care Business Representative at Mathiesen Peru , for winning First Place at the pharmaceutical sector GATTEFOSSÉ AMBASSADOR award. This event was held on February 02, 2023 and was organized by Gattefossé as part of its annual meeting.
Gattefossé is a French company headquartered in Lyon, with a record of accomplishment of over 140 years, which is known for offering high-performance lipid excipient solutions for the pharmaceutical sector, and for offering technical advice and document support tailored to the customer. Its objective is to guarantee the quality and reliability of their products, offering the necessary support and resources to develop products that meet the demands of global consumers.
Their main products on offer for the pharmaceutical sector include solubilizers and penetration enhancers for oral or topical applications, flavor masking agents and controlled release agents to increase the effectiveness of APIs, among others.
Mathiesen Group started cooperating and became a distributor in 2021, targeting Bolivia, Ecuador and Peru.
The relationship begun through agreements and proposals for a rapid growth and market participation in the countries mentioned above.
The developments took place through a joint effort of both parties, by means of virtual and on-site meetings with clients, training sessions, webinars, personalized meetings, etc.
As a result of this joint effort, CR Rosa Miranda of Mathiesen Peru recently won first place in the GATTEFOSSÉ AMBASSADOR program for the pharmaceutical sector. This is a regional recognition for the commitment, dedication and outstanding work performed throughout 2022. The event is attended by all the distributors from different countries of the LATAM region.
Mathiesen aims to continue supporting our clients' growth through technology, innovation and personalized assistance.