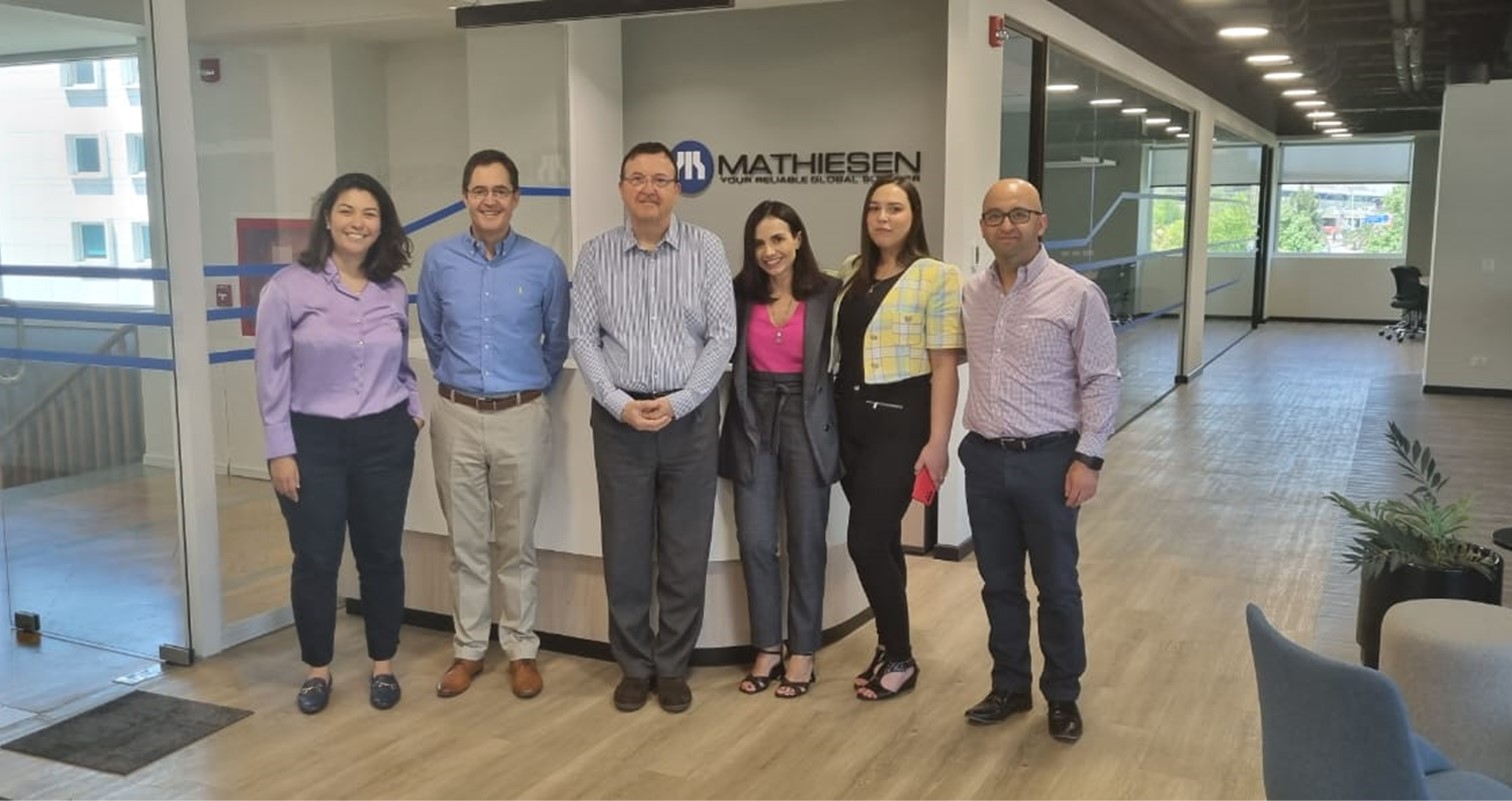 Gattefossé's visit to Mathiesen Chile
After two difficult years apart due to the Coronavirus pandemic, and no visits by our business partners, on January 26 and 27 we had the privilege of welcoming Jerome Delannoy, an important representative from our partner, Gattefossé, who holds the position of Group Director International Development y Amanda Pimentel, General Manager at Gattefossé Brazil.  We had the opportunity to be the first to receive them at our remodeled office of Ciudad Empresarial.
Gattefossé is one of our most important business partners when it comes to excipients for the Chilean cosmetics and pharmaceutical industry, also working together in other countries of the region, such as Peru, Ecuador and Bolivia.
This time around we visited a few of our major clients, and discussed the challenges and goals for this new year.