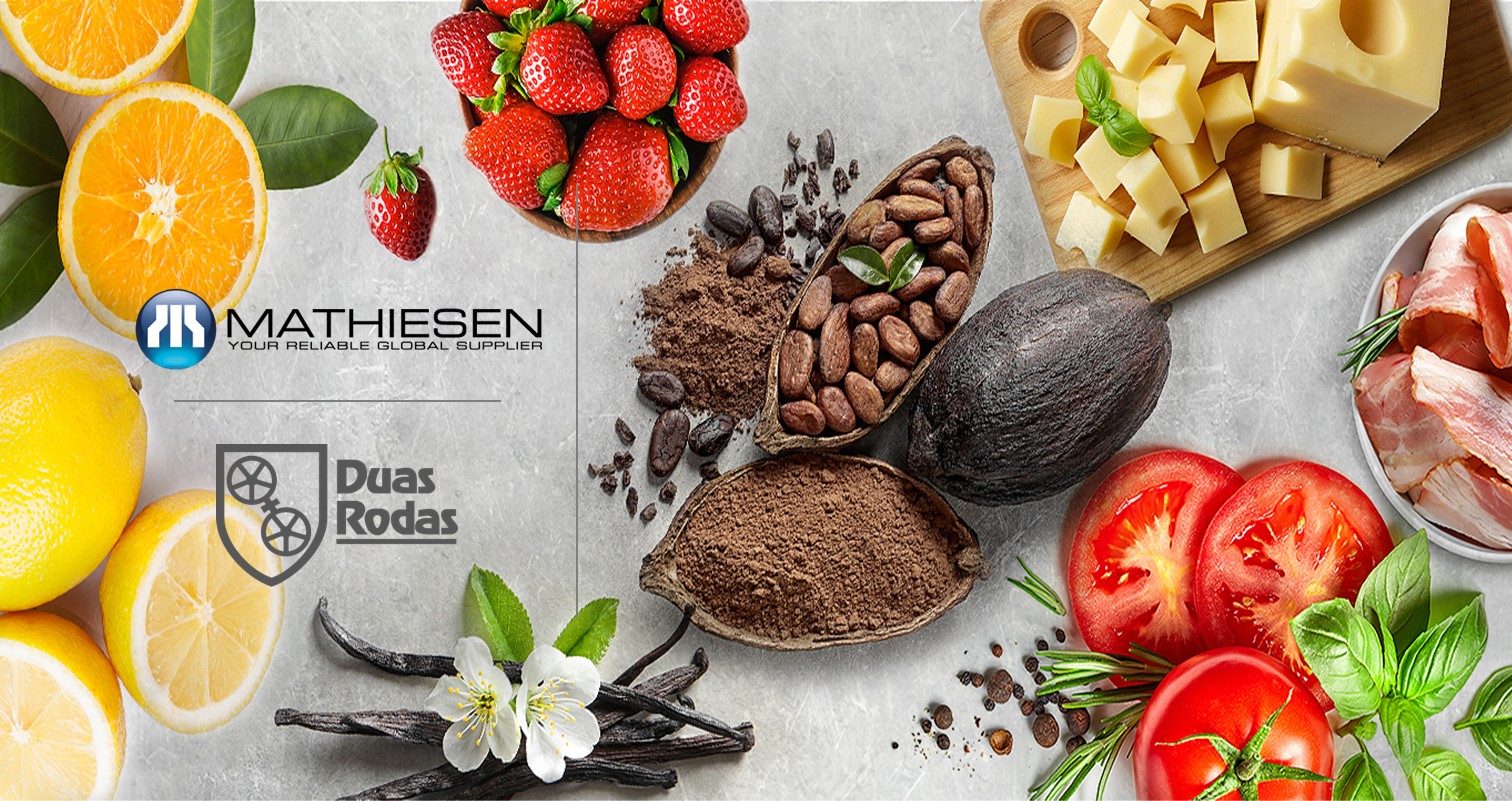 Mathiesen Argentina allies with Duas Rodas
Mathiesen Argentina expands and announces its alliance with Duas Rodas for flavors and colorants distribution.
The Mathiesen Group has been in the regional market for over 80 years. We have adapted to technological changes during this time and have responded to evolving consumer preferences. Thanks to the systematization of experience and the effort of a passionate team committed to its work, today, Mathiesen is positioned as one of the most important distributors in the region of industrial raw materials.
In Argentina, we have a commercial presence in different industries; the food and beverage sector are one of the core business units. We actively work to be a reliable, solvent, and sustainable supplier.
As part of the expansion project, Mathiesen Argentina entered a new alliance with Duas Rodas, a company with extensive experience in ingredients manufacturing for the food and beverage industry.
Duas Rodas has an extensive portfolio of Flavors, with aromas, botanical extracts, and dehydrated. With deep market knowledge, this strategic alliance allows us to expand the offer to our customers by offering integrated solutions and new innovative lines. In Mathiesen Argentina, we have added to our R&D Laboratory the specific and necessary equipment to apply flavors and ingredients in different food matrices. We have a highly trained commercial and technical team that can support new developments according to the trends and demands of the market in which our customers are working.
Contact us to learn more about our products.