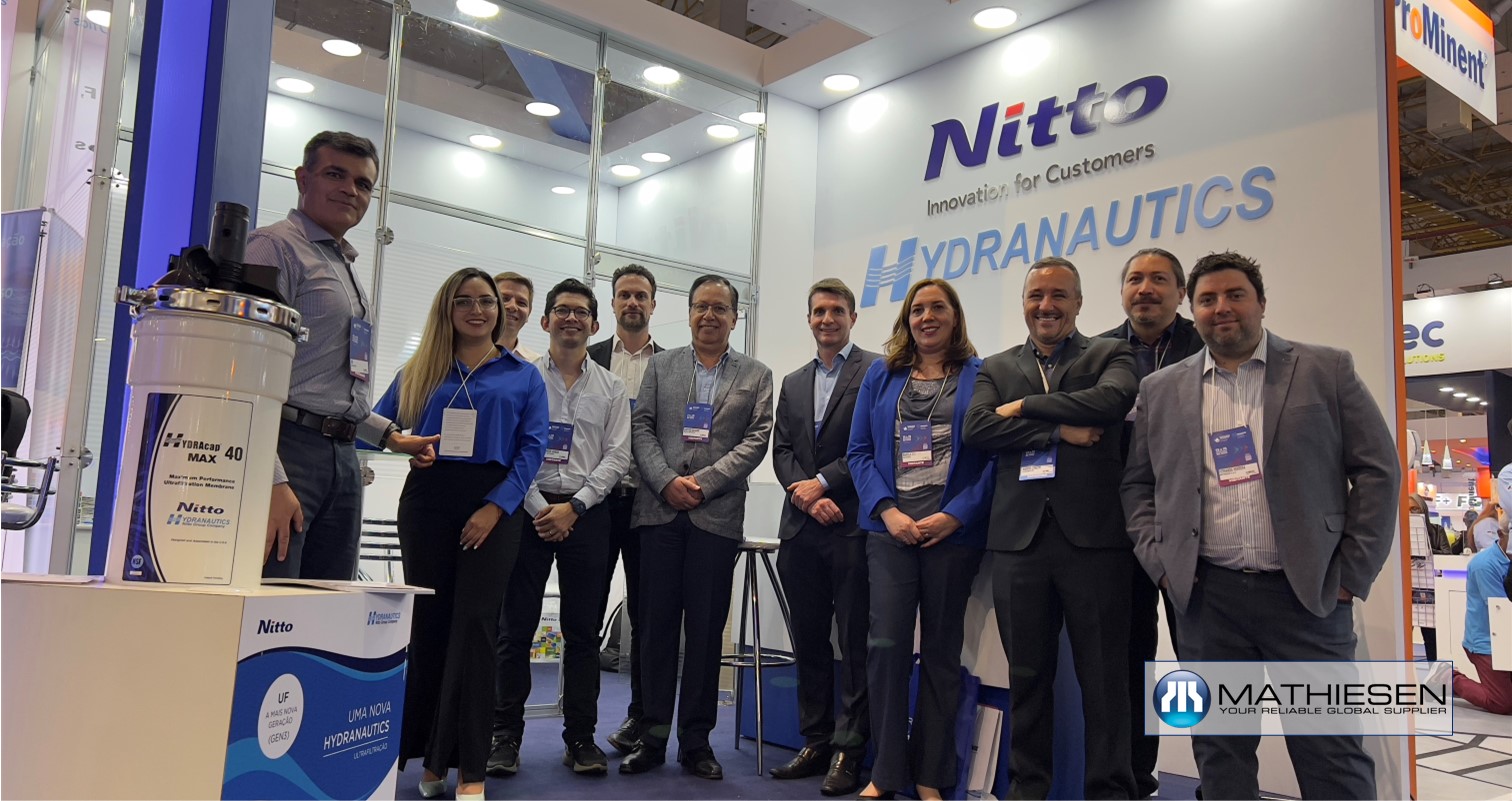 Mathiesen precense at FENASAN 2022 in Brazil
From September 13 to 15, 2022, the Mathiesen Group's team of water treatment specialists participated in the National Basic Sanitation and Environment Fair FENASAN 2022, which took place in Sao Paulo, Brazil.
FENASAN is an event that has gained international recognition since its first version in 2010, with participation and visitors from countries in Europe, America and Asia. Its growing demand demonstrates the interest of companies to invest, participate and create alliances in the water treatment sector, which is so relevant nowadays.
The days of the fair allowed the team of water specialists to identify innovation trends in the water treatment and basic sanitation sector, exchange their experiences in success stories and know-how in the development of the markets of each of their countries, identify opportunities in the development of suppliers, business opportunities and more efficient alternatives to stay ahead of the market and provide their customers with the most appropriate solutions to their requirements.
It was an excellent opportunity to identify potential suppliers that have developed new technologies or solutions, and to strengthen the bonds of trust with strategic suppliers, especially with the Hydranautics membrane manufacturer with whom we have been developing the membrane market, with a constant emphasis on the added value given by the advice for the correct selection of membranes during pre-sales and technical support for the optimal operation of after-sales systems, allowing us to make our customers' investment more efficient by extending the useful life of the membranes, always providing clear, truthful and timely information to establish long-term relationships of trust that allow the growth of customers and suppliers.
Thanks to Mathiesen Argentina, Brazil, Chile, Colombia, Costa Rica and Peru for their active participation!
If you have any questions about our product line andr need advice on water treatment, send us your information, and one of our representatives will contact you shortly.