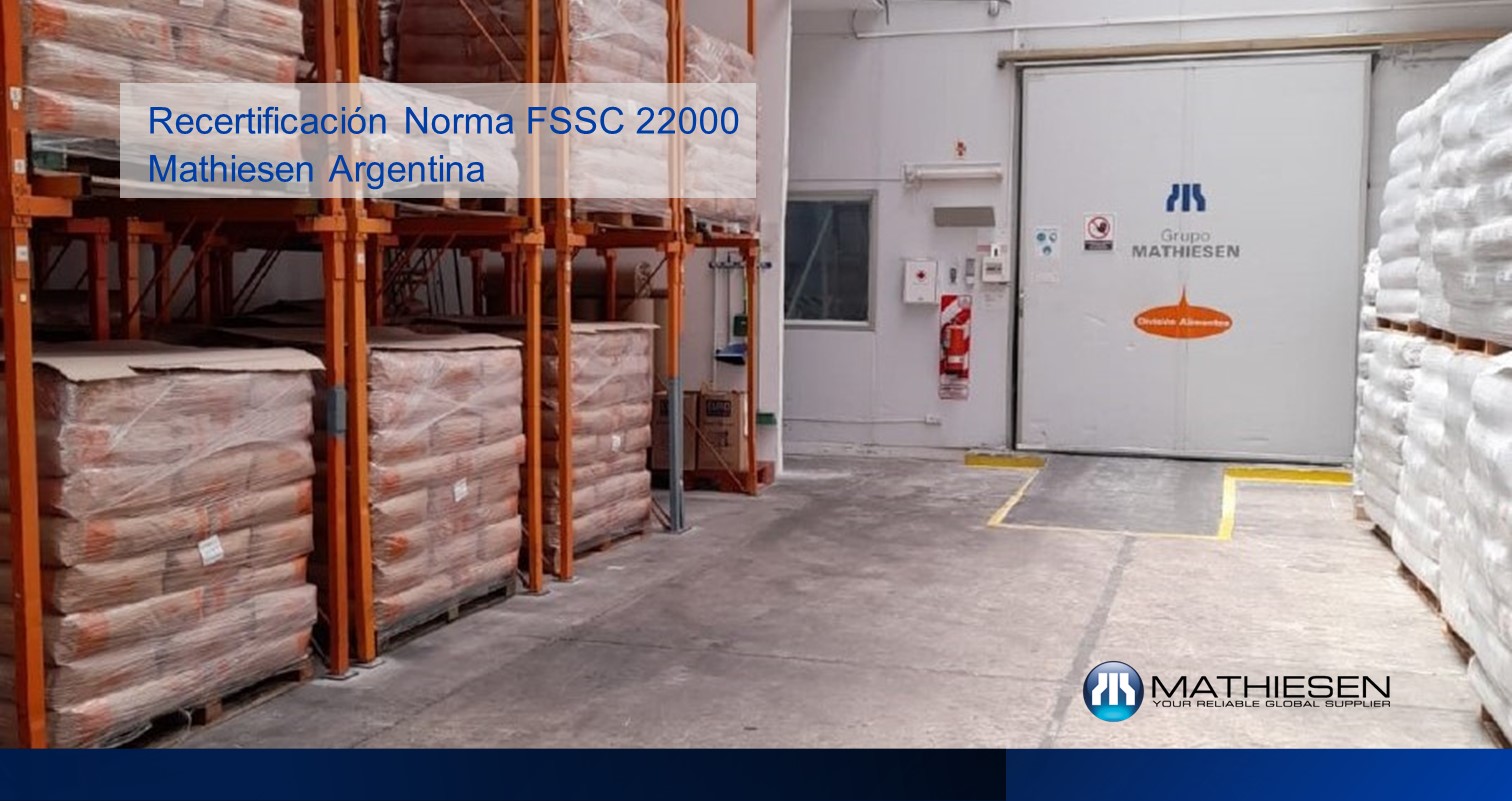 Mathiesen Argentina Recertifies Food Safety Standard
The Global Food Safety Initiative (GFSI) is a non-profit foundation that emerged in response to numerous food alarms worldwide in the early 2000s. As a result, consumers became genuinely concerned and distrustful of the food industry, which led to a mobilization of the industry, in general, to build trust throughout the supply chain and ensure food safety.
As a result of this global situation, companies underwent a wide variety of quality audits throughout the year to demonstrate their safety standards, but there was no single certification criterion.
This initiative was created to unify this variety of criteria and establish food safety standards that must be complied with to be accepted; it also defines standard procedures for accreditation and certification bodies that verify the application of the standards.
GFSI recognizes among its main food safety certification programs; the Food Safety and Quality Management Standard FSSC 22000.
GFSI's mission is to continuously improve food safety management systems and thus ensure confidence in the food supply to consumers worldwide.
The use of FSSC 22000 (Food Safety System Certification) as a food safety management tool is one of the most recognized standards worldwide. Within the standards recognized by GFSI, it is the one that has grown the most, especially in Argentina.
At Mathiesen Argentina, we joined this initiative by certifying our production and warehouse with the FSSC 22000 Standard in 2017. Since then, we have complied with the corresponding recertification audits and currently have the certification of the current version 5.1 of FSSC 22000.
Thanks to the commitment of all the organization's collaborators, we have been able to maintain this certification year after year. We understand the commitment required and the need to have it to be your reliable supplier.