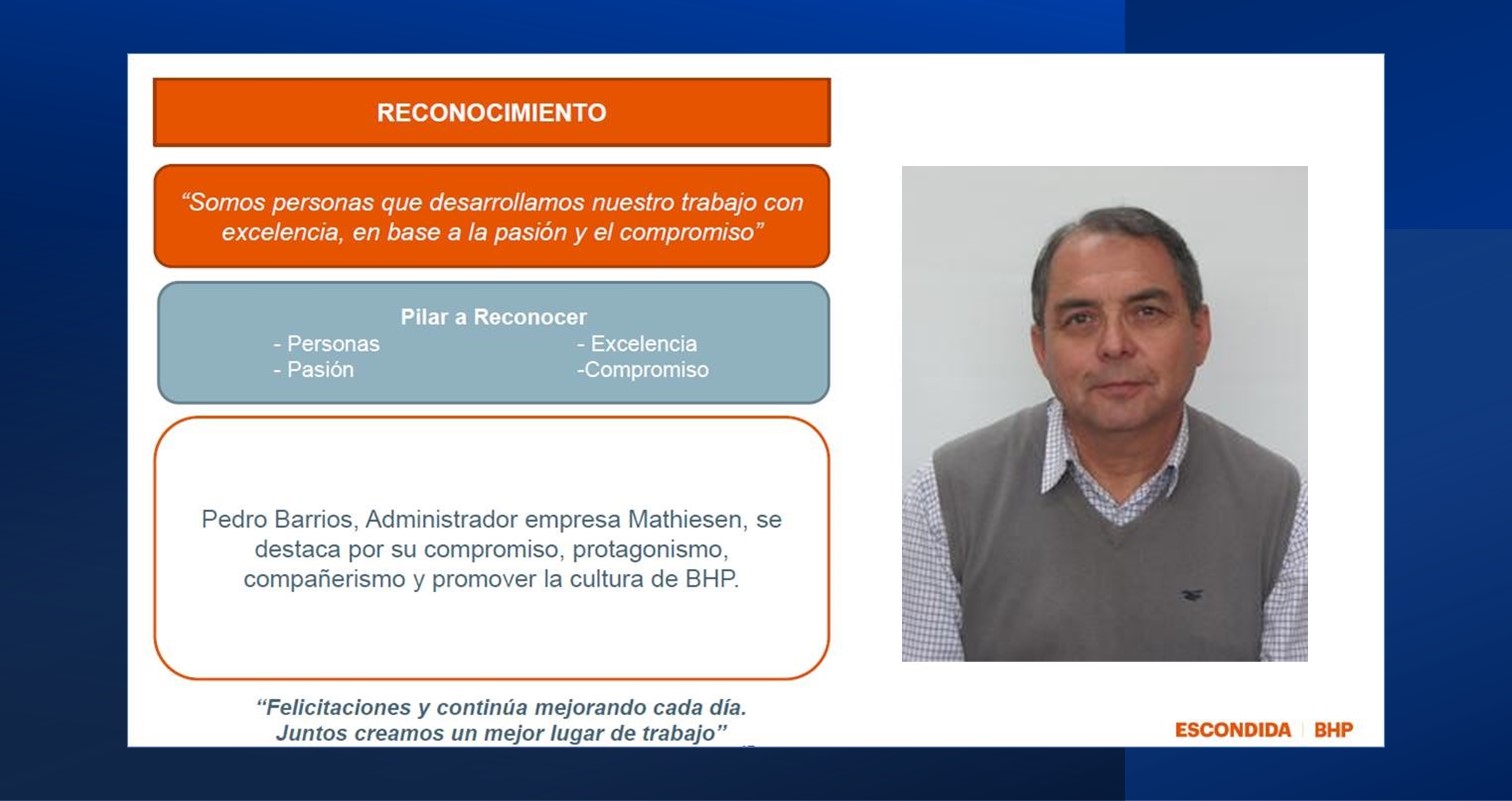 Recognition of Minera Escondida to Pedro Barrios
We are proud to share with you the appreciation made by Minera Escondida to Pedro Barrios, our Mining Sales Representative and Supply Contract Administrator with MEL, for his outstanding commitment, leadership, and companionship.
This Recognition is part of the Purpose of Minera Escondida Ltda. to be "people who develop our work with excellence, based on passion and commitment", pillars that coincide and also represent the values of the Mathiesen group:
People, Passion, Excellence, and Commitment.
Congratulations Pedro!