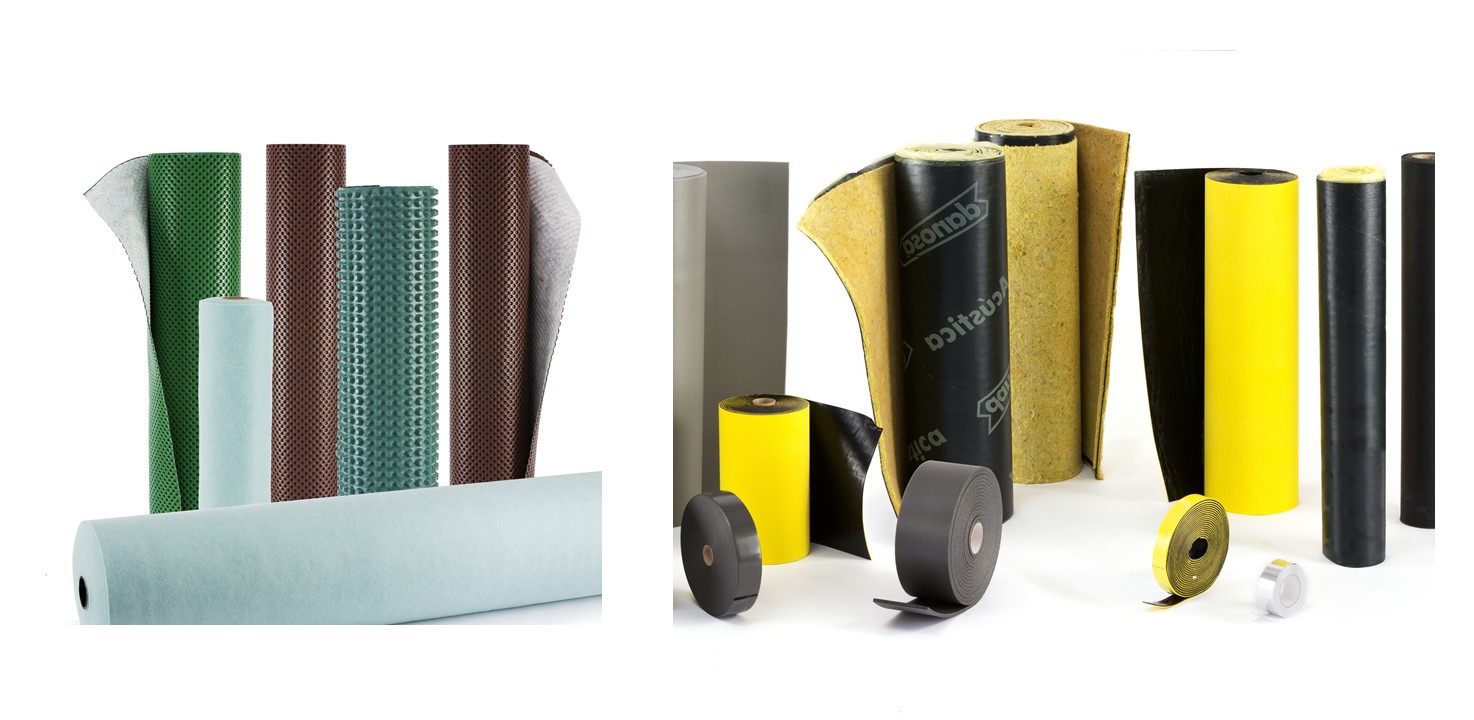 Mathiesen Mexico enters the building industry
Like in many Latin American countries, Mathiesen has announced it will start operations in the building industry joined by DANOSA, a leader company in Spain and one of the most prestigious in Europe in the production of asphalt waterproofing membranes, products for thermal and acoustic insulation, drainage, geotextiles, house renovation and civil works.
DANOSA was established in 1964 with the purpose of manufacturing products and offering innovative solutions to improve quality of life. Today, the company has manufactured and distributed more than 500 million square meters of materials across the world, following a commitment to guarantee service quality, in line with Mathiesen's values. All of DANOSA's products meet the highest international standards, such as the new Technical Building Code (CTE) and certifications like the CE marking, the Bureau Veritas' certification mark (ER), IQNet, the French "Avis Techniques" (AT) certification from the Scientific and Technical Center for Building (CSTB), and the Portuguese "Documentos de Homologação" (DH) certification from the National Laboratory for Civil Engineering (LNEC).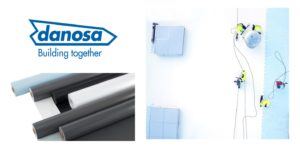 This important alliance seeks to bring top quality products for waterproofing and acoustic insulation in the Mexican market with the goal of improving livability and comfort of new constructions, as well as renovations through distribution and project management using Mathiesen's reach and experience. The partnership complements the development of new business sectors of the Mexican economy that Mathiesen serves, providing innovative and valuable solutions in one of the main markets in Latin America.
Our portfolio will initially include Drainage Membranes (DANODREN), with its high-density polyethylene nodular sheets (HDPE) for efficient waterproofing of walls, floor drains for slabs, and underground structures; and PVC waterproofing membranes (DANOPOL) for flat roofs, tunnels, underground structures, reservoirs, canals and dams. For acoustic insulation, we have Membranes for Impact Noise Insulation (IMPACTODAN), which are flexible cross-linked polyethylene foam sheets to insulate impact noise in homes, hospitals, commercial buildings and hotels; and Self-Adhesive Building Noise Insulation Tapes (FONODAN), a cross-linked polyethylene acoustic tape used to absorb the sound of rigid construction elements such as partition wall profiles, lightweight roof frames and PVC drain pipes.
More products will soon be added to Mathiesen Mexico's portfolio.
Our portfolio allows us to carry out projects of:
Waterproofing and Drainage of trafficable and non-trafficable roofs
Waterproofing and Drainage of green and landscaped roofs
Waterproofing and Lining of potable water ponds
Waterproofing and Lining of pools and water tanks
Waterproofing and Drainage of underground structures
Acoustic insulation of buildings
Acoustic insulation of floating floors for residential and high-traffic areas, such as commercial premises and gyms
Acoustic insulation of mezzanine floors
Acoustic insulation of vertical dividers in residential buildings and high-spec projects in commercial premises, cinemas, hotels, hospitals and schools
Acoustic insulation for renovation and construction of residential and public buildings, hotels, commercial premises, nightclubs and event halls.
For more information, please contact us and one of our experts will get back to you shortly.