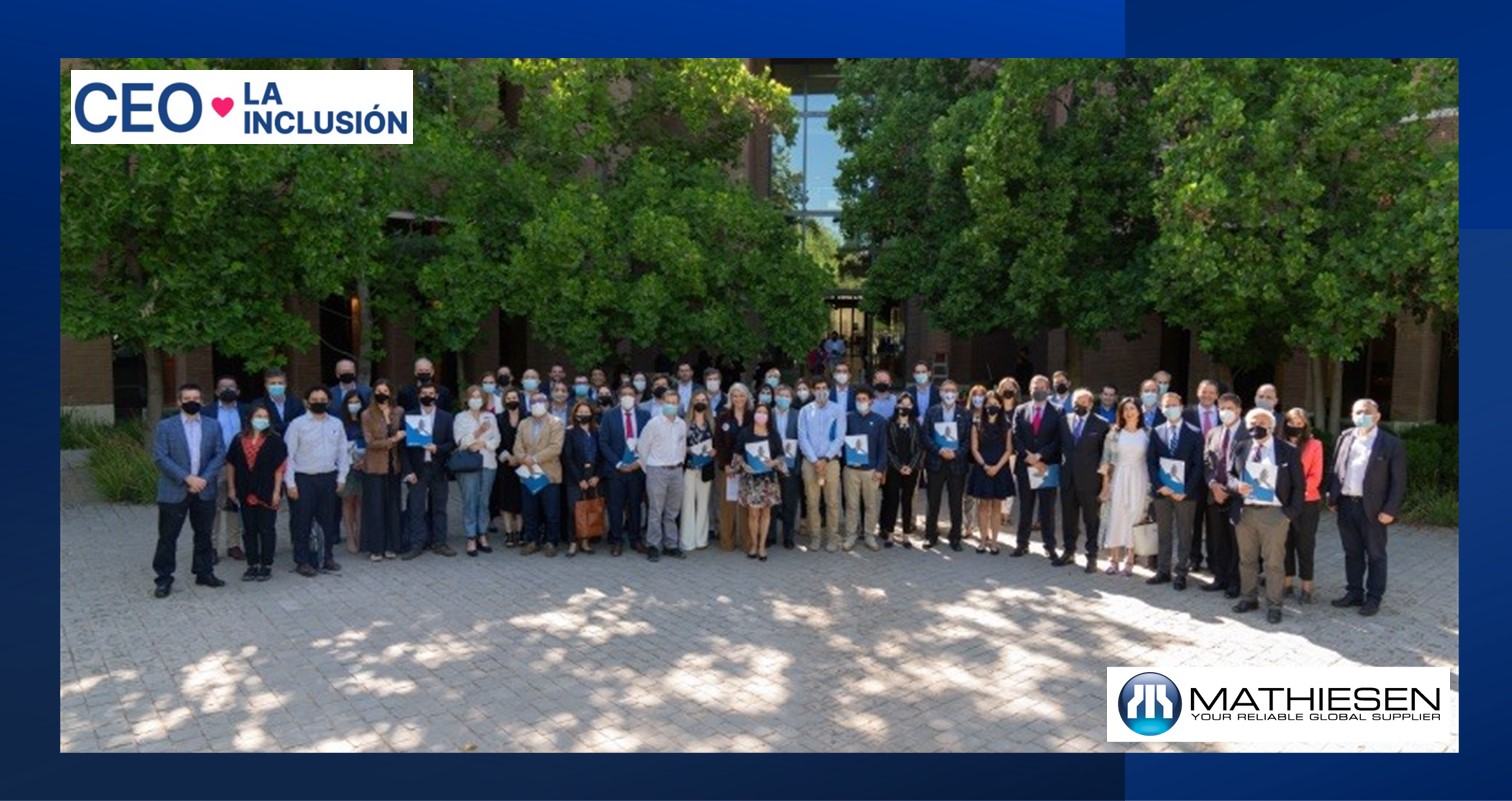 Commitment to Inclusion and Diversity
At Mathiesen Group, we are committed to Diversity and Inclusion. Our goal is to promote and foster the values of respect and diversity in our organization, facilitating inclusive work environments and promoting the formation of teams with different perspectives, accepting that the characteristics of each person such as gender, visions, skills, origins, experiences and nationalities are the basis of our sustainable growth.
For this reason, last year we accepted the invitation of SOFAFAFA's Red de Empresas Inclusivas (ReIN) in conjunction with the ConTrabajo Fundation and the sponsorship of the Center for the Development of Social Initiatives (Centro para el Desarrollo de Iniciativas Sociales – CEDIS) of Ese Business School, to be part of the #CEOporLaInclusión initiative, in which General Managers or CEOs of various companies signed a commitment to inclusion, pledging to promote the labor participation of people with disabilities.
In line with the framework of the CEO for Inclusion alliance, we are very pleased to tell you that, for the second consecutive year, together with Carlos Ponce Brodersen we attended the "Meeting of #CEOporLaInclusion" with 37 other companies, where we were able to continue deepening and learning about good practices related to this issue, in addition to learning the results of the study "Thermometer of Inclusion" conducted by the ConTrabajo Foundation, which showed that 97% of the companies participating in the alliance comply with the Labor Inclusion Law 21.015.