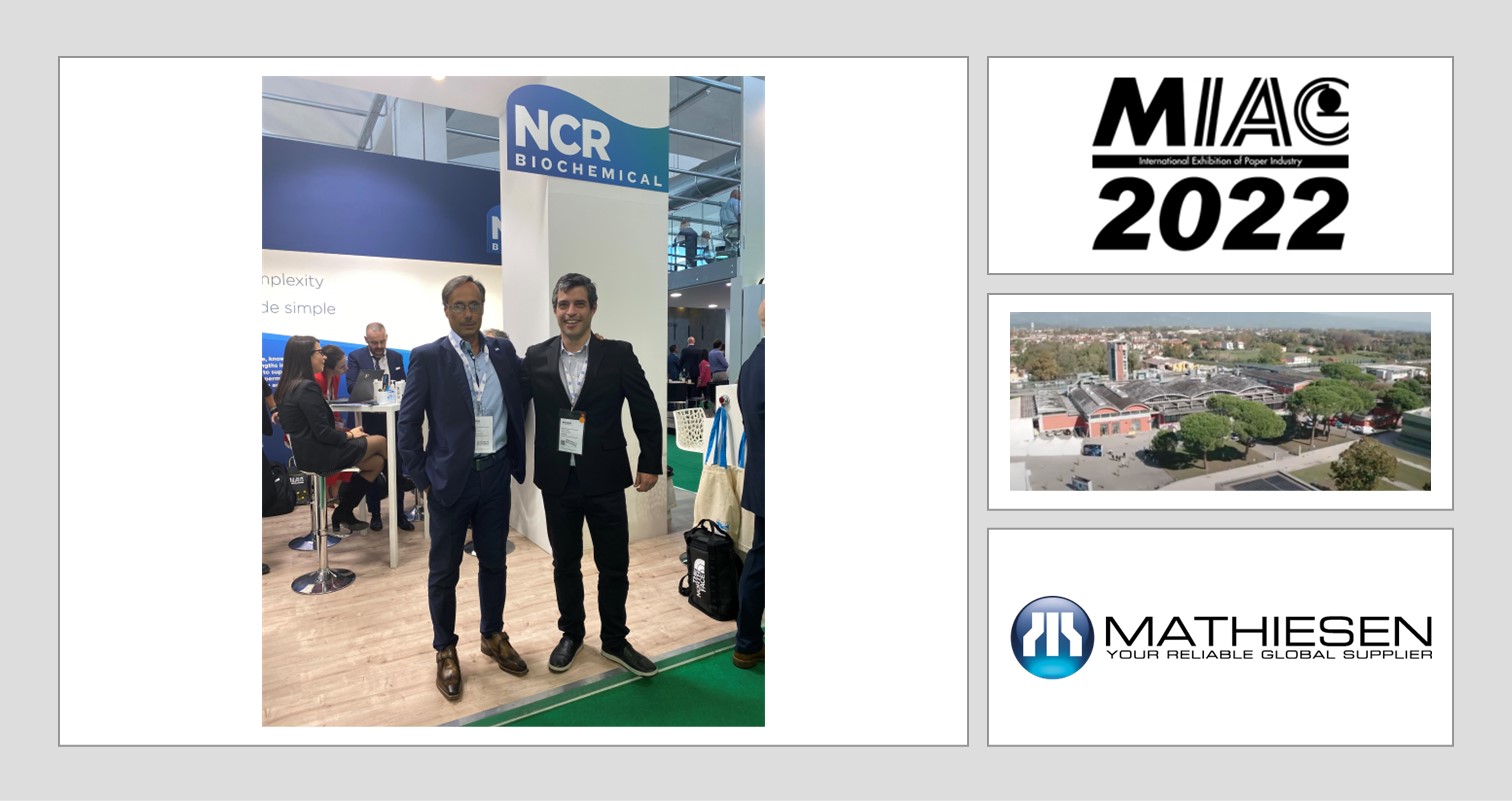 Mathiesen present at MIAC 2022
MATHIESEN was at the MIAC 2022 fair, held in Lucca, Italy, October 12-14. More than 250 tissue-related companies showcased the paper production process, converting and chemical inputs.
This year's theme is sustainability and how to deal with rising energy prices in papermaking. In this regard, we held meetings with our strategic partner NCR Biochemica, which, as an exhibitor at the fair, has a broad portfolio of products to address these issues and thus help our tissue and packaging customers.
Our relationship with NCR Biomedical allows us to be your technical and commercial support in LATAM, delivering proposals for Coating & Release systems, Pitch/Stickies Control, Retention & Drainage, Enzymes for Resistance, and Antifoamers, among multiple other applications.
If you would like to learn more about our presence as a supplier to the paper industry, please do not hesitate to contact us, and one of our specialists will contact you shortly.
Main image: Alessio Canfailla, CEO NCR Biochemical – Cristian Saavedra, Business Unit Manager Papel Mathiesen.