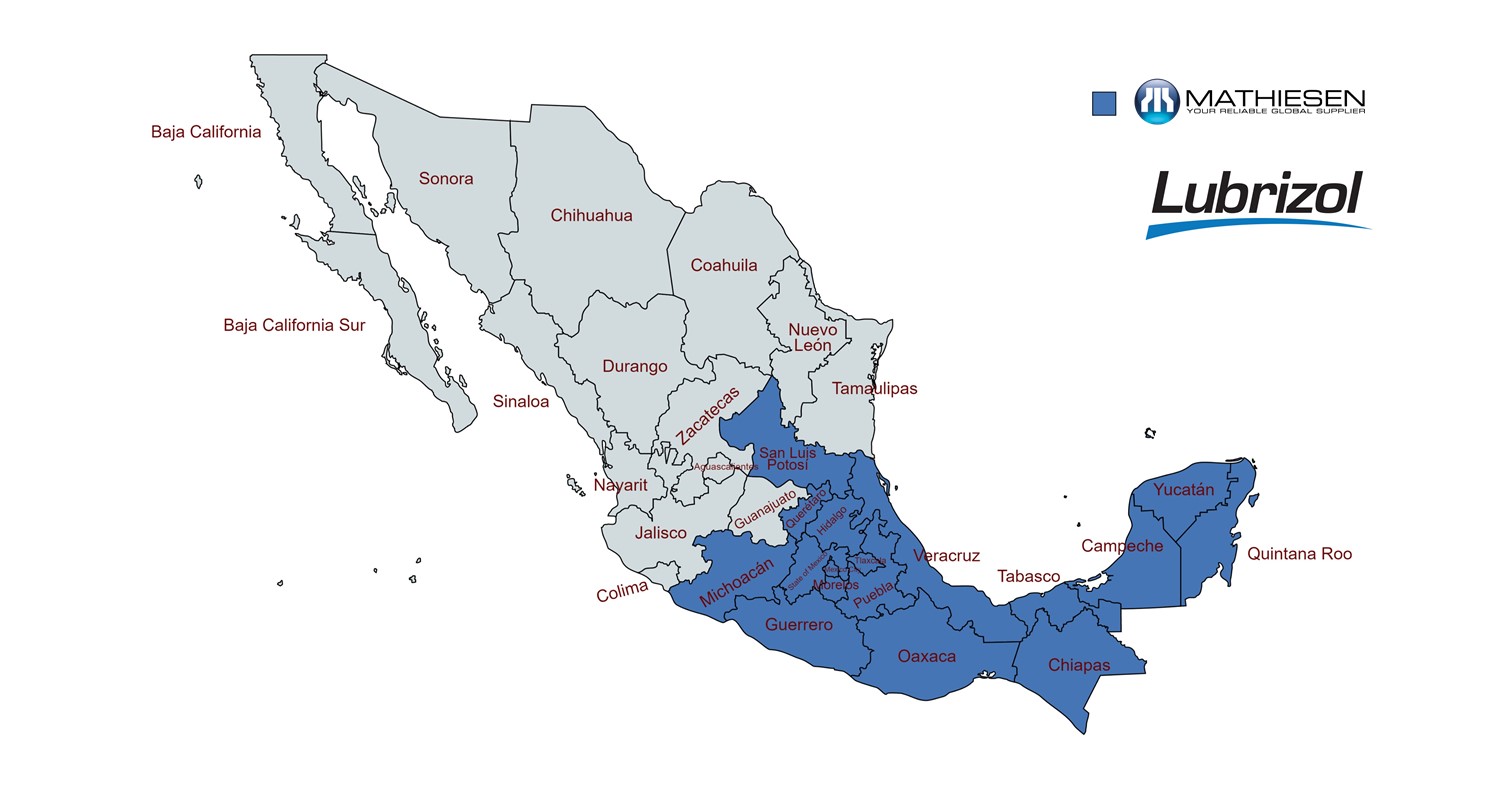 Mathiesen Group expands its relationship with Lubrizol in Latin America
Mathiesen Mexico was selected to distribute the personal care and household product lines of this renowned American company of the chemical sector in the South-Central region of the country (see map), expanding an alliance that we have maintained for several years in Chile, Ecuador, Bolivia, Paraguay and Uruguay.
Lubrizol, headquartered in Wickliffe, Ohio, was established in 1928 and currently has a presence in over 100 countries.
In personal care applications, its ingredients make shampoos, soaps, hand sanitizers and skin care creams softer and easier to apply, while reducing the impact on the environment.
In household products, its ingredients are used in detergents and other cleaning products to improve their efficacy and durability, as well as reducing the use of water.
Its main product lines are:
Rheology modifiers
Surfactants
Moisturizers
Emulsifiers
Conditioning agents
Fixing agents
Sensorial modifiers
Film-forming agents
In Mexico, as well as in other countries where we work with Lubrizol, we have a highly trained team to assist you in improving your formulations and/or supporting your new product developments based on current trends and demands.
In Chile, Ecuador, Bolivia, Uruguay, Paraguay and now, Mexico, get in touch with us to learn more about Lubrizol products.