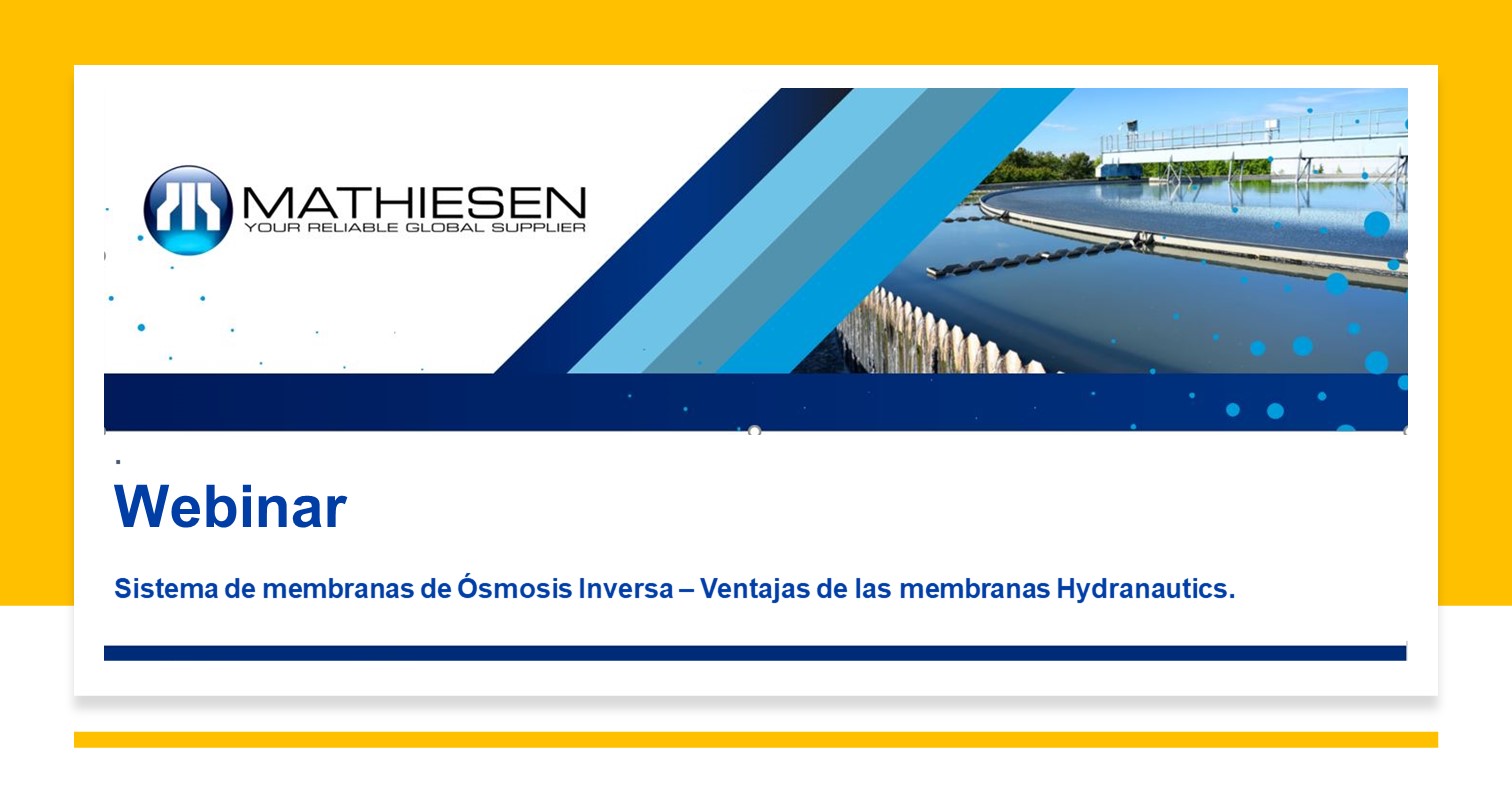 Reverse osmosis membrane system
Webinar Recap
Mathiesen Group held a successful Webinar last December 2, entitled "Reverse osmosis membrane systems – Advantages of Hydranautics' reverse osmosis membranes," jointly with representatives from Hydranautics. It saw a great attendance by our clients from different Latin American countries such as Colombia, Ecuador, Chile, and Central America and the Caribbean.
Hydranautics was introduced as one of the most prestigious reverse osmosis membrane solution manufacturers in the world, focusing on the development of new technologies and applications thanks to its two research & development centers. Mathiesen Group has struck an alliance with this company with the purpose of continuing to offer its clients the best, most advanced alternatives in the market. As evidence of these joint efforts, we have been selected as the best reverse osmosis membrane suppliers by a major Peruvian mining company.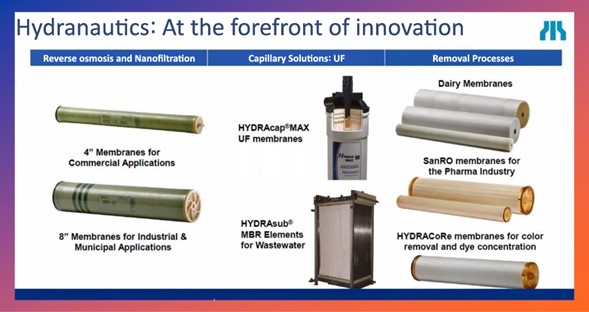 this event, describing the features and applications of the reverse osmosis membranes for the following families:
CPA:  for brackish water.
SWC: for sea water.
LFC:  for water with a high fouling potential.
ESPA: for applications where energy savings are required.
PRO: for ZLD projects.
Special emphasis was made in the "PRO" family solution for ZLD (zero-liquid discharge) projects, which includes high salt rejection membranes with high resistance to aggressive cleaning and extreme pH values, and to high pressures or high temperatures, allowing for high-complexity applications that were unfeasible not that long ago.
The benefits of the LD (Low differential) spacer developed by Hydranautics were explained, which allow for:
Lower pressure drop.
Energy savings,
More homogeneous flow distribution in the membranes.
This solution has enabled Hydranautics membranes to have a higher service life by reducing the fouling propensity and required cleanings, in addition to requiring lower operational pressures and, therefore, leading to operational cost savings linked to power consumption.
If you were unable to take part of the live webinar and wish to receive the presentation and/or video, as well as the documentation for all things related to the reverse osmosis membrane, nanofiltration and ultrafiltration systems, contact our water treatment team.
If this subject was interesting to you, you might also be interested in our article Designing a successful reverse osmosis system, part 1 and part 2 Understanding the chemistry of water.