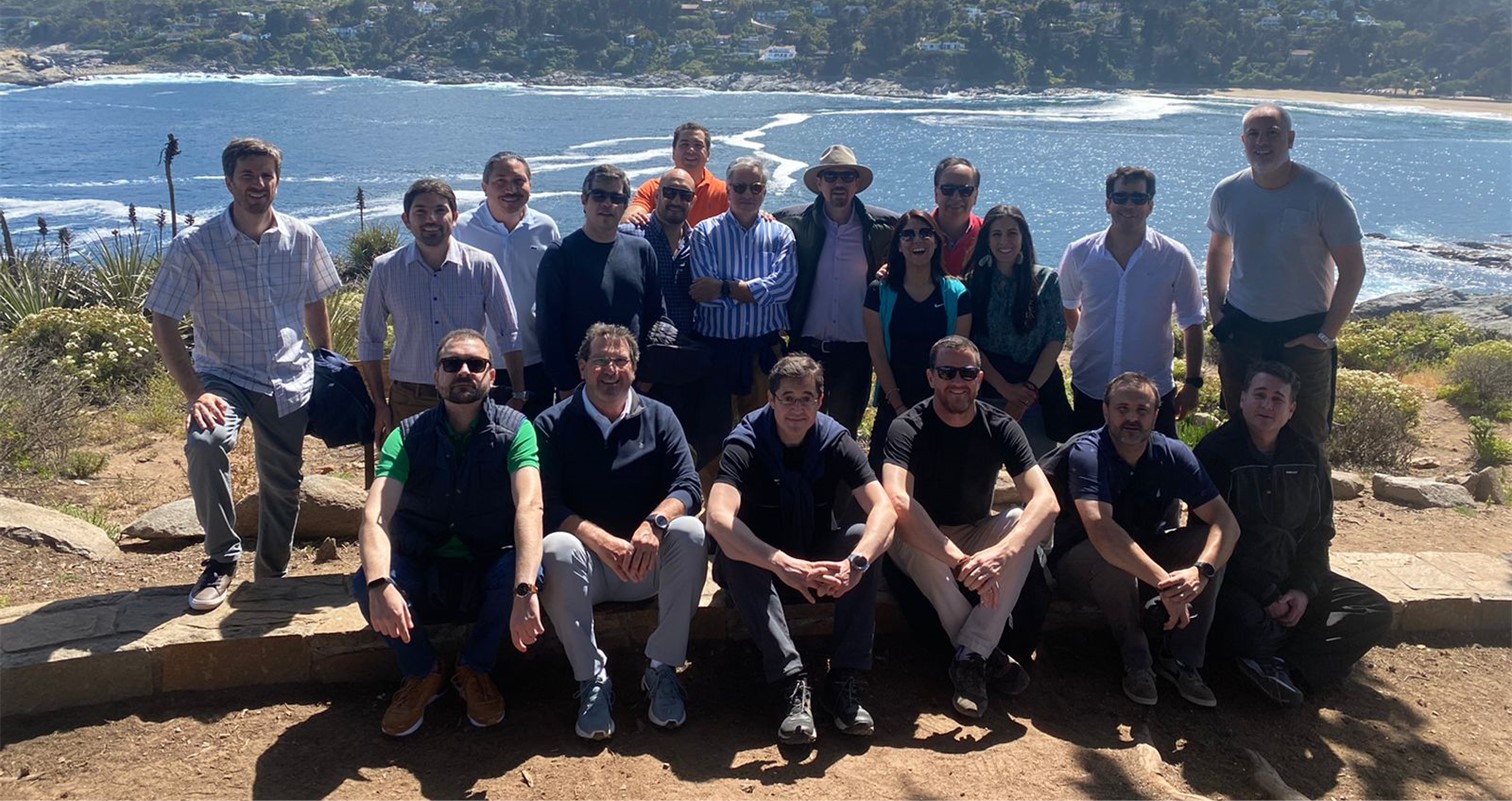 Growing up has always been Mathiesen's vocation. The current global and regional scenario makes this task more challenging. Factors such as:
Extremely volatile commodity prices and ocean freight
Regional economies are in a slowdown and with high inflation
Elevated levels of local political risk and geopolitical
These are some of the economic challenges that join the structural trends we have faced in recent years, with the growing importance of information technologies in our business and a greater intensity in the struggle to attract and retain the best professionals.
In this context, Mathiesen's management team met during the last week of October in the coastal town of Zapallar (Chile) to plan the business for the next five years.
We do not pretend to be fortune tellers, and, the reality will be hugely different from the scenarios we propose, but it was undoubtedly a very profitable meeting because we had the possibility together to:
Analyze the current situation
Hear the expert voice of international consultants from the chemical industry and international freight forwarding
Analyze the usual challenges we face throughout Latin America and the situations we will have to deal with in each country
Review the value we create for our customers
Identify the growth levers we seek
Our feeling from this meeting is that we came away strengthened and with a clearer perspective. We are confident that Mathiesen, as a solid regional distributor, has much to offer to our customers and suppliers, who in this high-risk scenario can trust their timely supply and distribution of their materials in the hands of experts who know well the global trends and local realities of each market where we operate, providing logistical and productive solutions in a comprehensive and agile manner.
But we don't just talk about business; we also strengthen teamwork. After three years, we met again in person, hugged, and laughed together. We took the opportunity to get together and interact more intimately with our colleagues from different countries, many of whom joined during the pandemic, we had only had the chance to see them on screen.
The business challenges us; our culture is to set ourselves ambitious challenges but always enjoying ourselves, being happy and proud to be part of a talented team, the best team!